Know at a glance which emails you have and haven't replied to!

See colored indicators telling you which emails still need replied to, so you never miss an opportunity. Perfect for: Customer service representatives
Customer support personnel.
Small business owners and salespeople
Business people who are just too busy to keep track of emails.

Integrated into Gmail No extra software!

Fully Integrated With Gmail
Email Reply Status is fully integrated with your Gmail inbox. You don't have to download anything to your hard drive, and everything works directly within Gmail.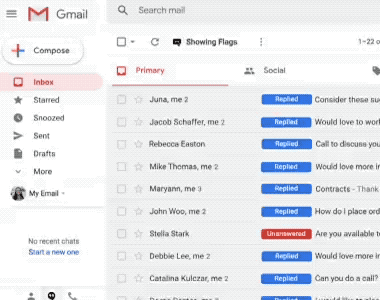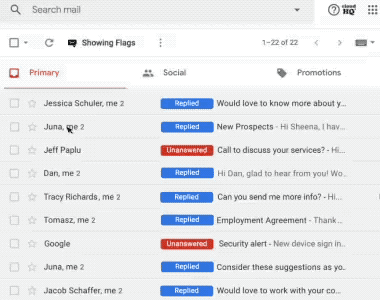 Instantly View Emails by Reply Status
Emails in your inbox list will have blue or red indicators showing whether they have or have not been replied to. Once the email has been replied to, the red Unanswered indicator will change to the blue Replied indicator. It's as simple as that!
Near Universal 5-Star Ratings
Email Reply Status has almost universal 5-star reviews from users who have downloaded it in Chrome.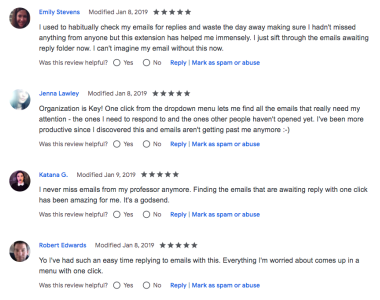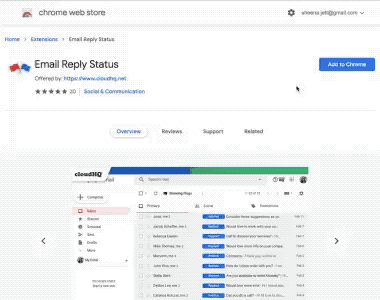 Installs in Seconds
You can easily install Email Reply Status from the Chrome Web Store. Once installed, the tool will be seamlessly integrated into your Gmail or G Suite email account.
---
Who Uses Email Reply Status?
Customer Service or Support Professionals
Turn your Gmail or G Suite inbox into a simple-to-view queue of requests that have and have not been handled yet.


Small Business Owners
Save time when replying to emails by seeing at a glance which emails still need responded to and which have already been taken care of.
Salespeople
Capture all opportunities by knowing which leads or messages you've already reached out to, making it easier to focus on untapped leads